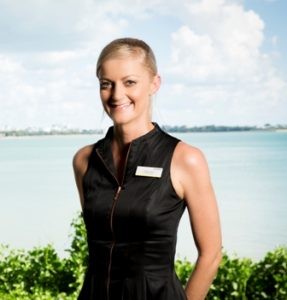 Tiffany has over 15 years experience in real estate, more half of this time working for Ray White in Darwin.
Tiffany is committed to delivering outstanding customer service. Her dedication in maintaining a successful relationship with her clients ensures their Ray White Bayside Real Estate experience is professional yet personalised.
Tiffany purchased her own home in Fannie Bay a few years back and has owned investment properties. This gives her the insight and understanding of how important it is in maximising your investment property with minimum costs.
Why Choose Ray White Bayside to manage your property?
We know how to give you peace of mind
Property management is more than collecting rent and getting things fixed. Our property management team is backed by world class systems, believes in exceptional communication and will work with you to get the right tenants, at the right rent.
We have a zero tolerance to rental arrears. This means we contact your tenant from one day behind in their rent
Routine inspections are carried out every 3-4 months with a report and photos emailed to you
Portfolio based system which means that both you and your tenant will be dealing directly with one property manager for ALL matters
We provide every tenant with an extensive tenant pack, which ensures they are fully informed on matters relating to their tenancy and living in Darwin & Palmerston
We prepare the most comprehensive Property Condition Reports and inventories, therefore our landlords and their properties are better safeguarded regarding tenancy disputes at the end of tenancies.
We send you complimentary monthly digital statements with paid invoices attached. This stream lines your record management and accounting requirements.
Ray White Bayside Know How to deliver a better property management experience for you
Call Ray White Real Estate today for a Free, No Obligation Rental Appraisal 08 8986 7131